Hi everyone....
Here I am again, not posting forever. It has been a crazy time the last few weeks for me. I started back to work, got the flu/viral infection which lingered for weeks, now have a kidney stone I am fighting with.
The good news is...
Dylabel Designs has a lot going on right now over at GoDigitalScrapbooking.com, and has some great new products.
I made the lo into a QP which will be available on the CT blog.
Tomorrow there will be another new release: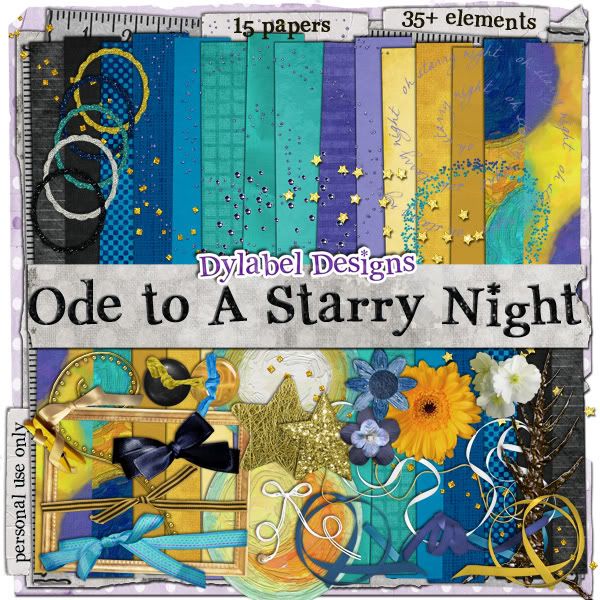 Ode to a Starry Night
And....check back soon, because there is another new item coming soon.
Have a great day everyone.